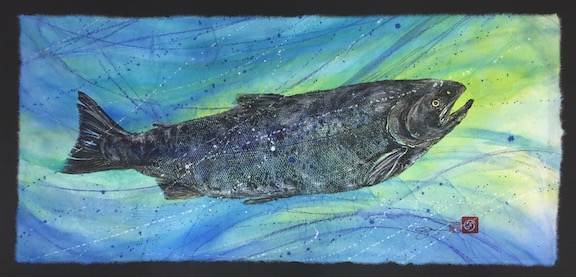 I have updated the album of"unframed originals for sale" with photos of the new 2019 prints. I will be at the Anchorage Market this weekend June 29th and 30th with my glass artist friend Carol Lewando. Come out and check out the new glass and gyotaku prints.
Ok It has been a year since I last posted something. So much for the New Years Resolution to post once a quarter.
Tomorrow is my first holiday craft show and I am desperately trying to do the PR stuff. Where is my friend Linda to help me out. Any way I have been working on my Laughing Fish Textiles and I have printed up some new stuff for the holidays. The photo is not great but have a look.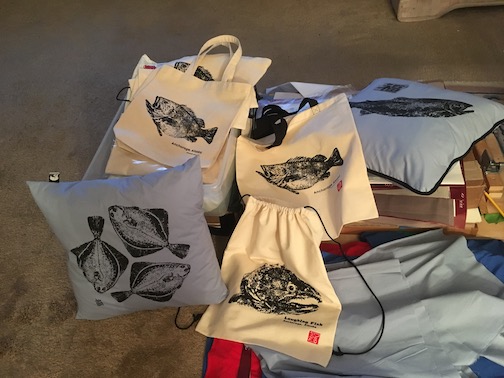 I lied,... the webstore is not coming back. But I have the link to my current prints for sale on the " Whats happening now..." page. Hopefully this will be an easier way for to view what I have for sale. Have a look and let me know if it works.
This is the finished print of the trout from the Jack Hernadez Fish Hatchery that I did in my demo at Becky's Gallery last fall.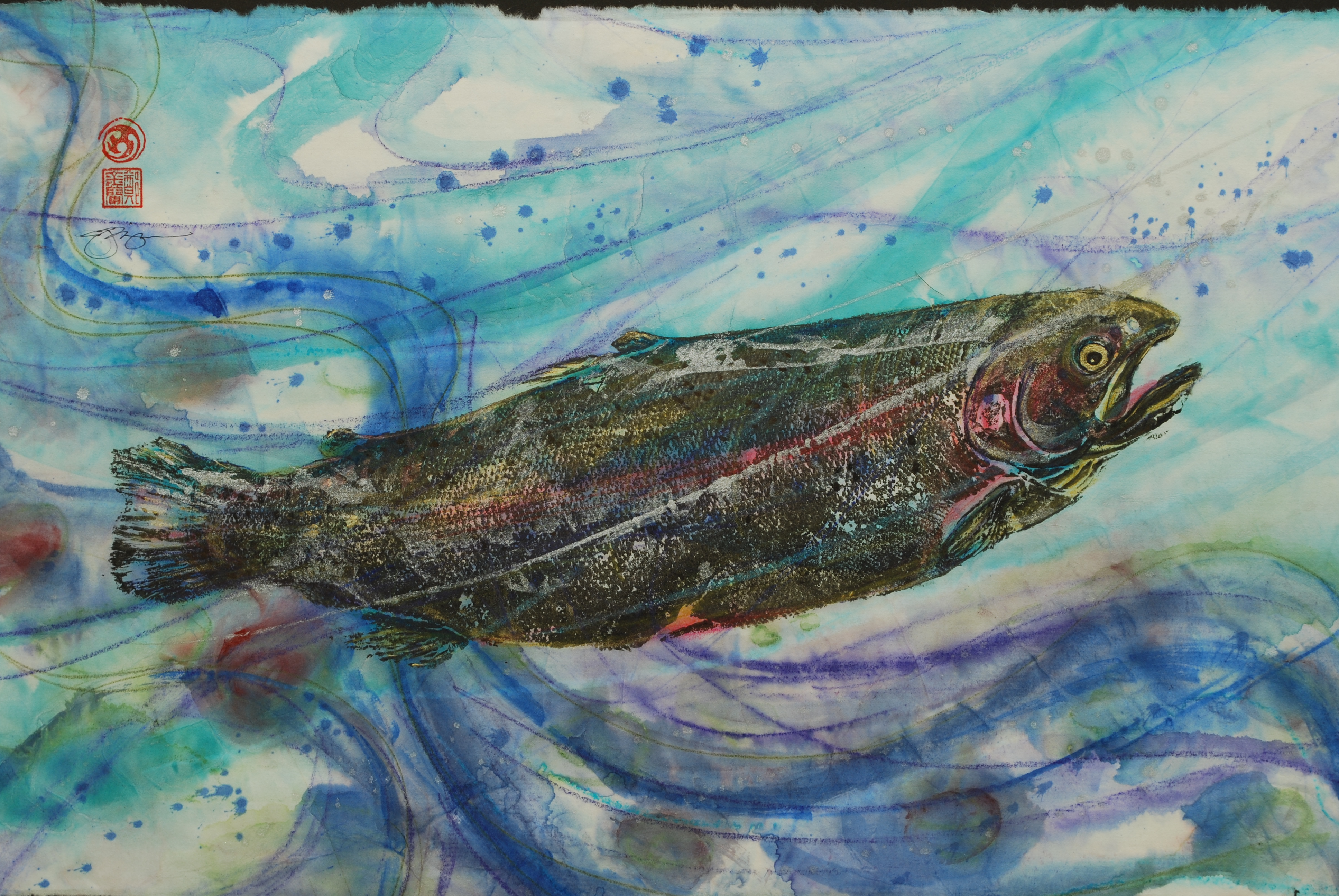 Stay tuned! Working on the webstore page for cards and digital prints
and link to album of gyotaku originals for sale!!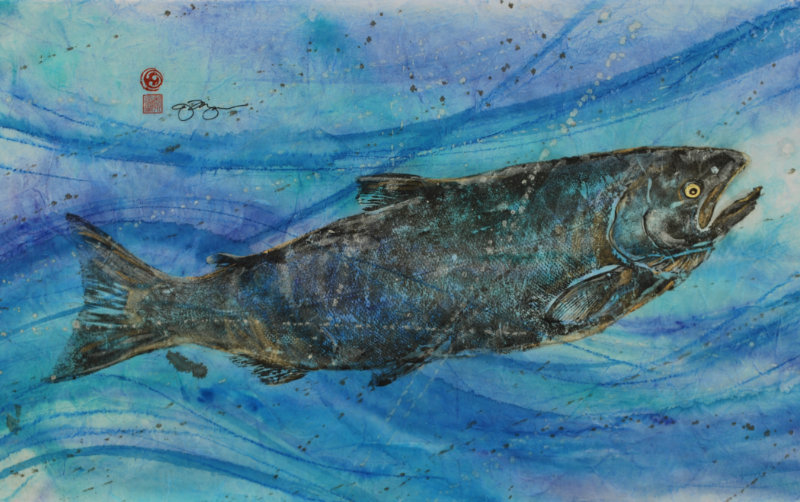 The forecast was rain, and luckily it was after we got the tent set up.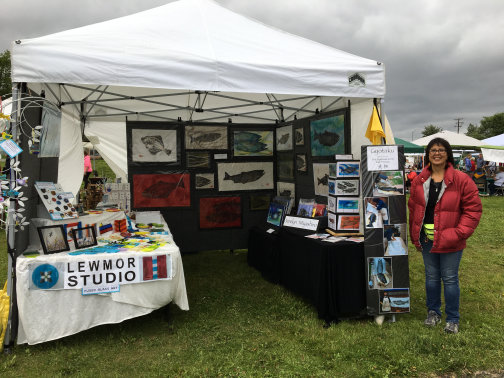 Then it poured buckets.
June 23-24, 2017 - Anchorage Saturday Market on 3rd Avenue 

It was forecasted to rain but it turned out to be a gorgeous weekend.

Saturday at market opening


On sunny Sunday, glass artist Carol Lewando and I spread our wings for a glorious day

Here is my surprize package from Chuck Pratt

from the WJ Hernandez Hatchery.

And theses are the beauties that were inside. These Rainbows are as big as salmon!

I haven't printed fish that have frozen before but I'm going to give it a whirl.

Ok getting nervous, it almost show time. I never feel ready and oh yeah, scratch the fish pillows off the list. There's never enought time to do everything you want to. Also thinking about the fish printing demo on Second Friday. Wish I saved a salmon from this summers catch for that. I got a little Starry flounder in the freezer that will do, or maybe I could get a little salmon from the William Jack Hernandez Hatchery or there's always fish at Sagayas perhaps a big Tilapia. Anyway it should be very fun and I hope you all can come and check it out.:)
Working on a Gyotaku print show for Beckys Gallery this November First Frday. Hope to get some fish print pillows done for the show, stay tuned...