I lied,... the webstore is not coming back. But I have the link to my current prints for sale on the " Whats happening now..." page. Hopefully this will be an easier way for to view what I have for sale. Have a look and let me know if it works.
This is the finished print of the trout from the Jack Hernadez Fish Hatchery that I did in my demo at Becky's Gallery last fall.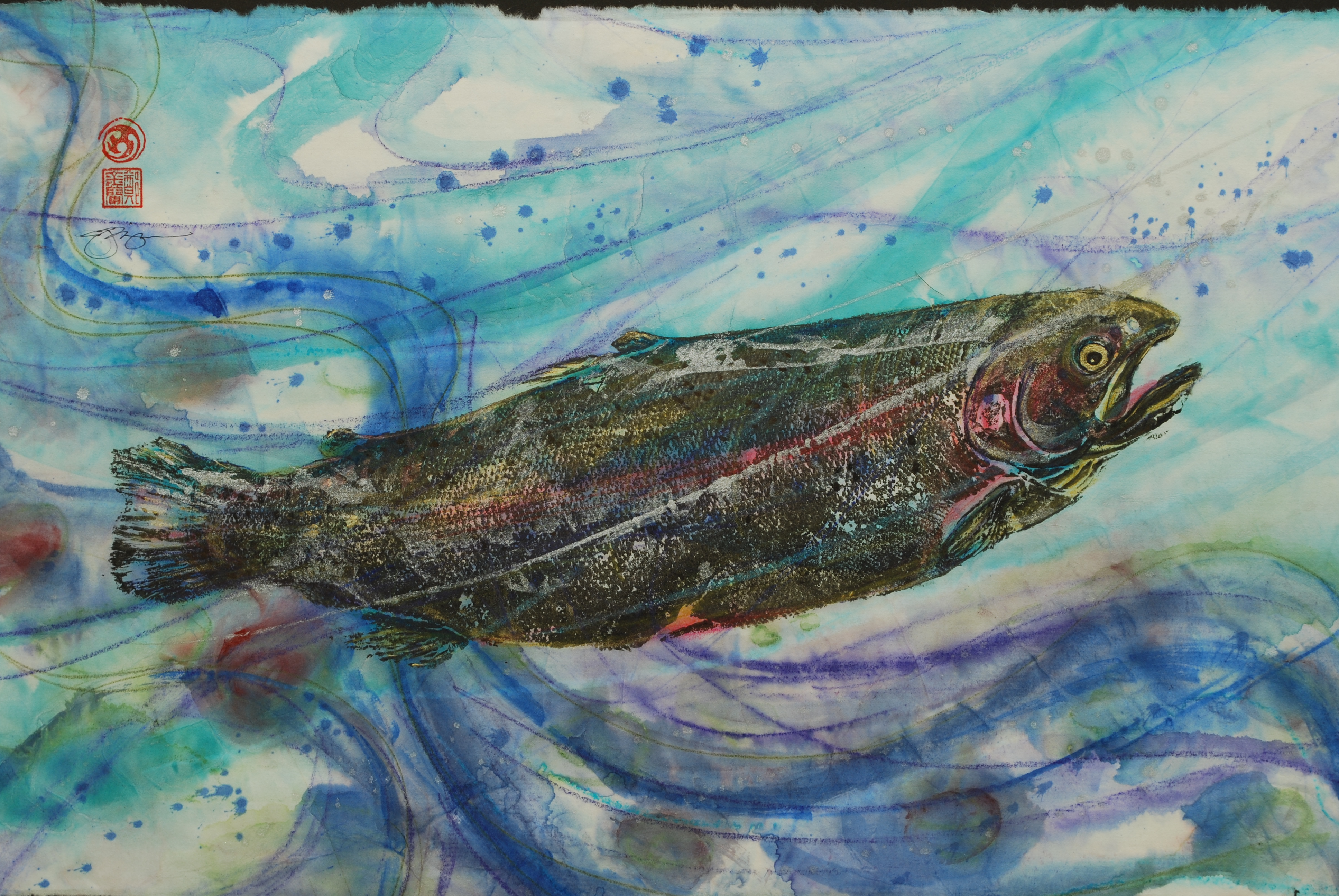 Categories: None
Comments are disabled.