Ok It has been a year since I last posted something. So much for the New Years Resolution to post once a quarter.
Tomorrow is my first holiday craft show and I am desperately trying to do the PR stuff. Where is my friend Linda to help me out. Any way I have been working on my Laughing Fish Textiles and I have printed up some new stuff for the holidays. The photo is not great but have a look.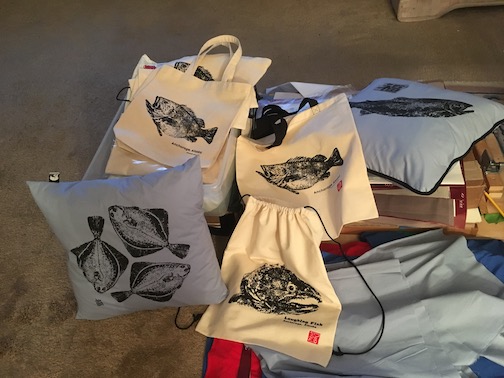 Categories: None
Comments are disabled.